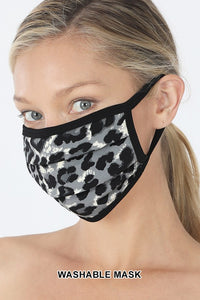 Why not be fashionable in one of our face masks! An essential accessory you NEED with you. The fabric is super soft and comfortable. Washable and reusable.
Easy to Breath
One Size
Masks can NOT be returned or exchanged. They are Final Sales.
Disclaimer: This mask is not to be used for medical purposes. Please note, while a mask can reduce exposure to dust, allergens, germs and bodily fluids. It is not a medical grade respirator and will not eliminate the risk of contracting disease or infection.
FINAL SALE!